2017 is shaping up to be a major year for the continuing global advance of marriage equality. In February this year, Slovenia celebrated its first gay wedding, after legislation was passed in 2016.. Since then, same-sex marriage has come to the Caribbean and to Asia – in Bermuda and Taiwan, both by court orders, and to the Faroe Islands, where legislation was passed last year, but needed final approval by Denmark before it could take effect, That has now been done. There's more on the horizon.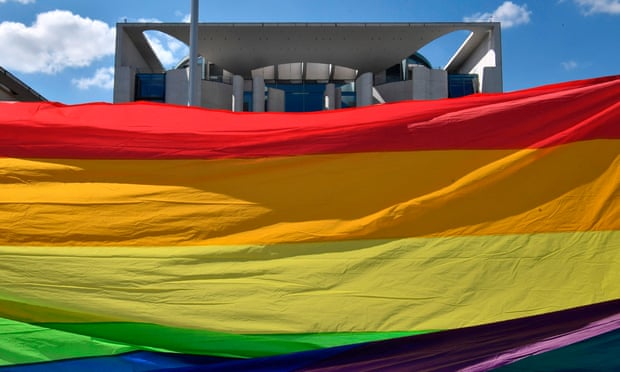 Germany is the big one – a little unexpectedly. For years, Angela Merkel's ruling Christian Democratic Party has blocked any path to marriage equality, but that has suddenly changed, ahead of forthcoming federal elections. Merkel has now announced that the CDP will allow a conscience vote on the issue – and that has now been scheduled for Friday of this week. With all the other main parties in support, and public opinion solidly in favour, the measure should pass.
In Malta, gay marriage featured heavily in the recent election campaign, with Prime Minister Joseph Muscat strongly in favour. After his re-election, news reports state that a same-sex marriage bill will be the first item on the agenda for the new parliament  when it meets on Monday.
Even Australia may finally be coming aboard: some Liberal Party MP's are said to be planning to defy the party's official opposition, and support a gay marriage bill. (But Australian hopes have been raised, then dashed, so many times already, it may be wiser not to bet too heavily on the prospect, just yet).